Find the perfect apartment
Browse our network of desirable properties to find a location near you.
Relax. You're home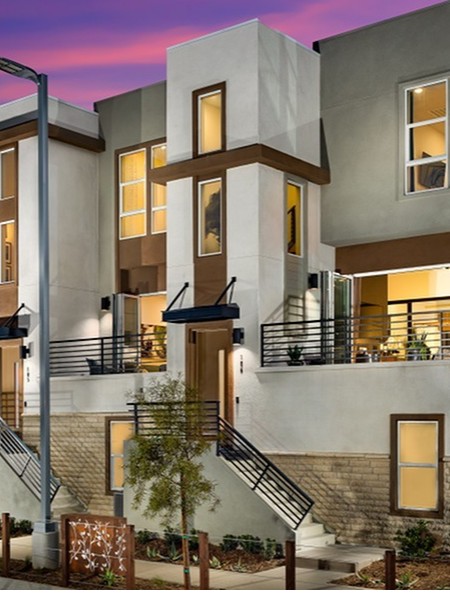 Our beautiful grounds and comfortable rooms give you plenty of space to breathe easy.
San Marcos Apartments
For those who set a standard of excellence in their lives, Anden in San Marcos, CA, is prepared to meet it at home. The Anden is fully prepared to be the home of your dreams in a peaceful, oasis-like setting you'll find nowhere else. Our community is centered in the lively city of San Marcos. The beautiful California country sets the backdrop for a unique living experience you'll be eager to call home. Not only will you find ways to relax at Anden, but you'll also find a foundation of hand-picked features to enhance your life. Our fully equipped recreation area has everything you could want. Enjoy our large swimming pool, spa, fire pit, and bbq area. It is the perfect location to meet other residents, spend time with loved ones, or throw a party. We don't stop there, however. Your home features a wide variety of in-home amenities including quartz countertops, oversized deck spaces, and a two car garage that even has additional storage! Luxury living will take on a different meaning at Anden. Residents with any lifestyle can find something to enjoy.
Anden's vibrant center of the city location is complemented by its proximity to California State San Marcos. This provides our residents with easy access to all of the fun opportunities that are available from nearby universities. Check out the local shows and plays that Cal State San Marcos hosts. Our residents also enjoy the esteemed sense of community that permeates Anden and the surrounding area. Whether you've come searching for that sense of community, the quiet conveniences of premier apartment living, or a great location near business, shops, and restaurants, you'll find it at Anden. We are adjacent to Ronald Packard Pkwy and close to I-15 which makes it easy to travel around the area and the state. Commuting to work will be a breeze from our home base. Step into your comfort zone, and make Anden your next home.